We have significant experience in designing and constructing walking tracks for all abilities.
Discover Nature's Pathways
Exceptional Walking Tracks for All Abilities
Walking tracks have a magical way of immersing us in nature, providing a sanctuary of serenity where we can escape the hustle and bustle of everyday life. We are passionate about crafting walking tracks that awaken the senses, inviting you to explore the beauty of the natural world and connect with it on a deeper level.
With our wealth of experience designing and constructing walking tracks, we bring a unique blend of expertise, creativity, and meticulous attention to detail to every project. Our team of dedicated designers and engineers work hand-in-hand with our clients to create walking tracks that are functional and safe and showcase the surrounding landscape's inherent beauty.
Whether a gentle stroll through a picturesque park or an adventurous hike through rugged terrain, we tailor each track to cater to diverse abilities and preferences. But our commitment to excellence goes beyond the aesthetics. We believe in building sustainable trails that harmonise with the environment and leave a minimal footprint. 
Our construction techniques prioritise conservation and sustainability, ensuring that our walking tracks seamlessly integrate into the natural surroundings while preserving the delicate ecosystems they traverse.
Connecting Communities, Nurturing Well-being
Furthermore, we understand that walking tracks are more than just pathways. They are catalysts for personal well-being and community enrichment. Our tracks provide exercise, socialisation, and education opportunities, fostering a sense of belonging and connection within communities. We take pride in our walking tracks' positive impact on individuals' health, happiness, and overall quality of life.
Let's create walking tracks that inspire, rejuvenate, and leave an indelible mark on the landscapes we cherish.
Meticulous Standards for Quality & Compliance
Why choose us to build your walking track?
In every project, we bring together a perfect blend of expertise, creativity, and precision. Our dedicated team works collaboratively with you, turning your vision into a reality. The result? Walking tracks that aren't just safe and functional but a perfect showcase for the surrounding landscape's unique beauty.
Your trust matters to us, and we ensure it by sticking religiously to the industry's highest standards. With our robust project management system and expertly engineered construction plans, we deliver a seamless process that aligns with Australian Standards (e.g. AS 2156.1). We're not just about meeting benchmarks; we're about setting them.
Journey through our trail building legacy
Showcase of success: Explore our past projects
Dive into our rich portfolio of mountain biking trails that spans the globe. Each project illustrates our commitment to excellence, innovation, and sustainable practices, from the heart-pounding descents of downhill trails to the serene paths winding through the wilderness.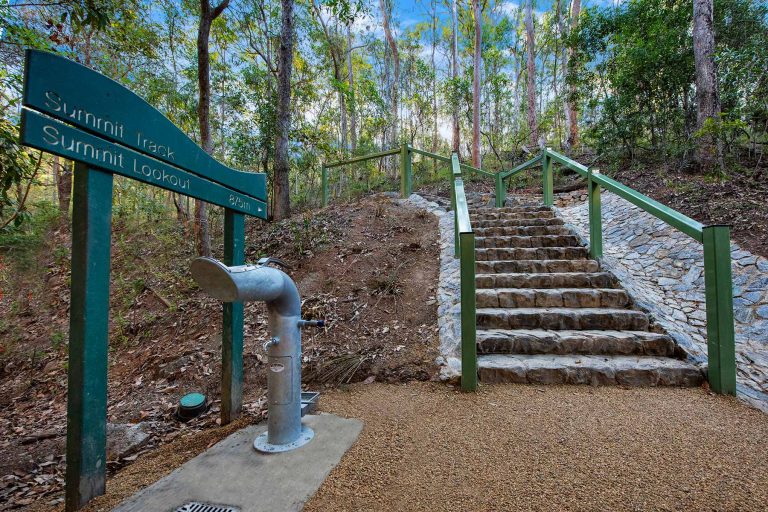 The Summit Walking Trail plays a vital role in linking JC Slaughter Falls Picnic Area to the summit of Mt Coot-tha in Brisbane. This popular trail is a favourite among fitness enthusiasts and leisure walkers alike, treating its users to magnificent views of Brisbane City and Moreton Bay as their reward.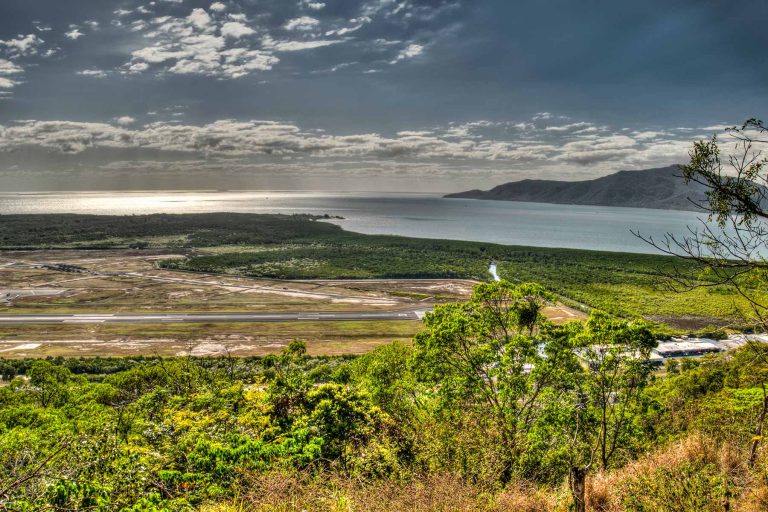 Cairns's top fitness walking trail, the Red Arrow Walking Track, attracts thousands of users each week who seek the challenging rainforest environment it provides.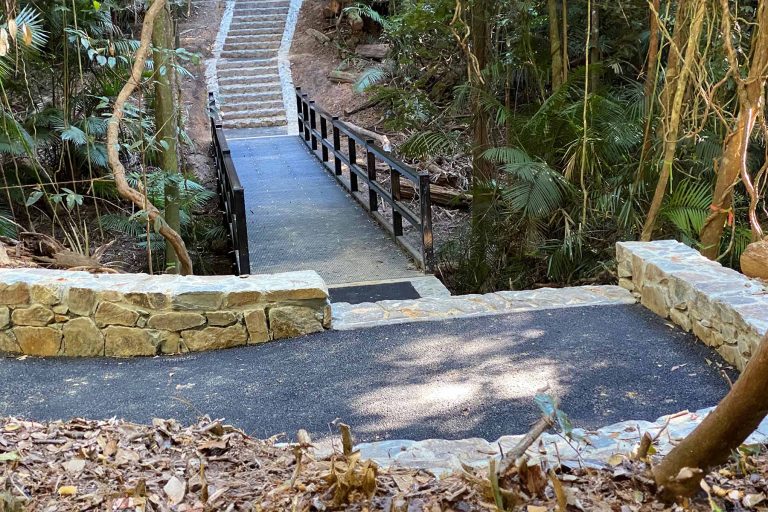 The construction of The Barron Falls Walking Track necessitated a minimal environmental impact, as it weaves its way through the ancient World Heritage rainforest to unveil one of the region's most breathtaking waterfalls.