World Trail specialise in creating global Mountain Bike Destinations.
A proven destination model
Creating unforgettable destinations
We're about creating experiences and, more importantly, transforming destinations. With our trailblazing spirit and a knack for innovation, we've expanded our reach beyond mere trail construction. We are proud pioneers in Destination Development, a unique service we've honed to perfection, fondly termed "Trail Towns".
Our Destination Model serves as our blueprint in this transformative journey. This comprehensive tool uses six key criteria, each with several layers, to thoroughly evaluate the potential social, economic, and tourism benefits a trail network could bring to a location. It's a holistic approach beyond just trails—it's about nurturing communities, stimulating economies, and putting towns on the global mountain biking map.
Creating the Perfect Ride Destination: Our Six-Stage Destination Model
Embarking on a journey with World Trail, you are not merely building trails but orchestrating a symphony of culture, competition, and tourism. Our proven Six-Stage Destination Model serves as our guide to creating iconic trail towns that blend seamlessly into the landscape, elevating experiences while fostering sustainable, connected, and vibrant communities.
We've transformed quiet towns like Derby in Tasmania into bustling mountain biking destinations, contributing an estimated $15 million annually to the local economy. As we set our sights on Høgevarde, Norway, we aim to replicate this success, ushering in another transformative era in the world of mountain biking. Here's how we do it:
A proven model for success
Revitalising towns through trail magic
One of our most successful implementations of the Destination Model is the internationally recognised Ride Blue Derby in Tasmania. What was once a quiet town is now a thriving mountain biking destination, all thanks to our strategic planning and development. We meticulously designed and built over 100km of purpose-built mountain bike trails, effectively breathing new life into the area.
From an initial investment of $3.1 million, the benefits have been nothing short of staggering:
The project now stimulates an estimated $15 million per annum in economic activity for the region and a massive $30 million per annum for the state of Tasmania.
With an annual rider count of around 50,000 and an average visitor stay of 4-5 nights, the impact on local tourism has been significant.
Plus, the prestige of hosting the internationally acclaimed Enduro World Series in 2017, 2019, and 2022 has cemented Ride Blue Derby's place on the global stage.
But we're not stopping at Derby. Our sights are now set on Høgevarde in Norway, where we're looking to replicate our success and establish another world-class biking destination. The Destination Model is in action, paving the way for another exciting transformation. Stay tuned to see how we're shaping the future of mountain biking, one trail town at a time.
Journey through our trail building legacy
Showcase of success: Explore our past projects
Dive into our rich portfolio of mountain biking trails that spans the globe. Each project illustrates our commitment to excellence, innovation, and sustainable practices, from the heart-pounding descents of downhill trails to the serene paths winding through the wilderness.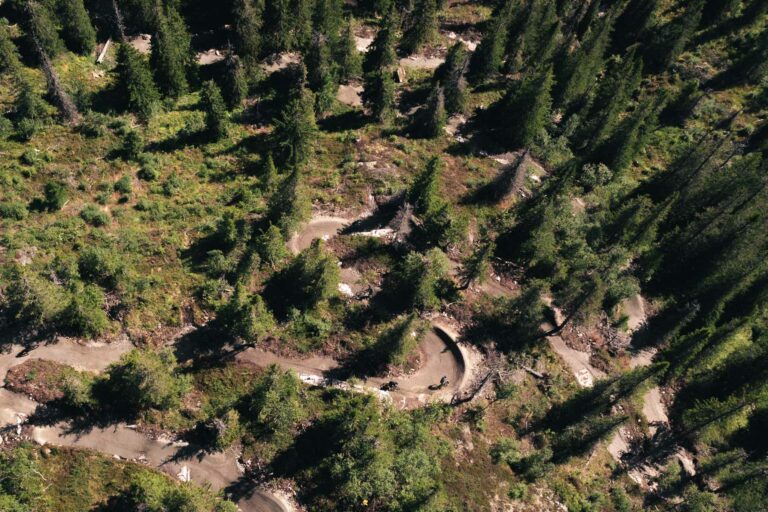 Amidst Høgevarde's cascade of lakes and waterfalls, we're sculpting Norway's largest trail network, where nature's raw beauty meets unparalleled craftsmanship.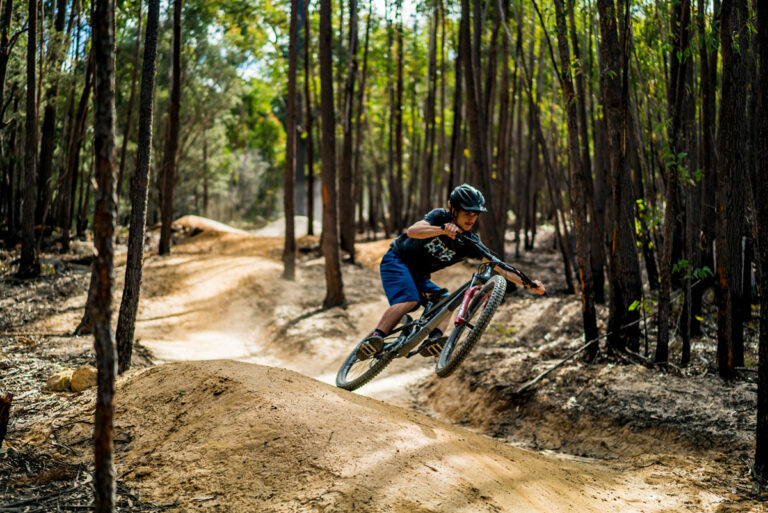 St Helens is more than just a region; it's a tapestry of natural wonders, from pristine beaches and red rocks to fern-laden valleys.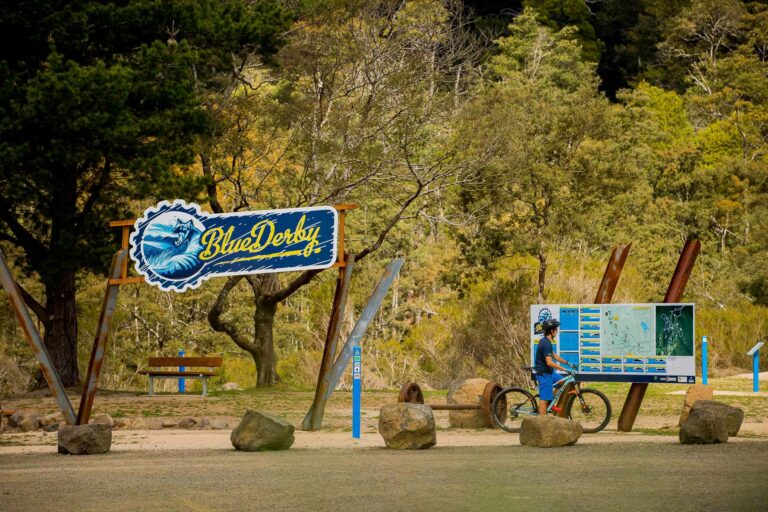 With over 120km of purpose-built mountain bike trails completed, Blue Derby is now synonymous around Australia as the premier mountain bike tourism destination…