Each pump track is custom designed to suit the needs of the local community.
Inspiring individuals & shaping communities
Our asphalt pump track solutions
We are committed to delivering exceptional Asphalt Pump Track solutions that provide exhilarating experiences for riders of all ages and skill levels. With our expertise and relentless dedication to excellence, we create innovative recreational spaces that bring immense benefits to stakeholders and communities.
Our passion lies in designing and constructing sustainable Asphalt Pump Tracks that go beyond just physical activity. Equipped with cutting-edge technology and materials, our team of experts strives to craft world-class Asphalt Pump Tracks that meet and exceed industry standards. From initial consultation to meticulous design and construction, we manage every aspect of the project to ensure the highest quality outcome. Our goal is to create a Pump Track that will leave a lasting legacy of fun and excitement, inspiring generations to come.
Igniting Community Connections
Our Asphalt Pump Tracks offer far more than thrilling rides. They serve as vibrant community hubs, fostering a sense of belonging and providing a safe and engaging space for youth to play, socialise, and connect. Research has shown that Pump Tracks positively impact social cohesion, strengthening community ties and promoting a supportive environment. By promoting healthy habits and improving overall well-being, our Pump Tracks contribute to the betterment of the communities they serve.
Whether you seek to promote an active lifestyle, create a community gathering spot, or foster social interaction, our Asphalt Pump Tracks provide the perfect solution. With our comprehensive range of services, we can assist you in designing and constructing a Pump Track that offers a thrilling experience while promoting social cohesion and community connection. Let us partner with you in creating a lasting legacy that will benefit your community for years to come.
Our Streamlined Process for Excellence
We are committed to bringing your pump track vision to life through our streamlined process. From the initial consultation to the final construction, our expertise and dedication ensure an exceptional experience and outstanding results. Let's take a closer look at the steps involved in creating your customised pump track that will ignite excitement and leave a lasting impact on your community.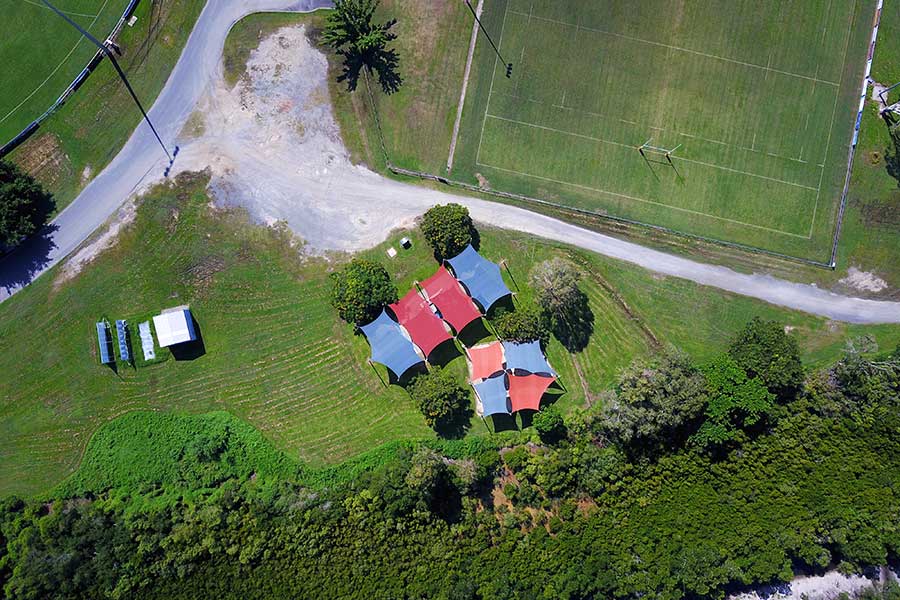 Your Vision, Our Expertise
We take pride in offering a holistic approach to your pumptrack and youthspace needs. Partnering with you, we identify and select premium locations that maximise the value of your asset portfolio. With the support of our in-house registered civil engineer, we conduct thorough site surveys and data capturing, delivering strong data deliverables for community consultation. By integrating community engagement into our design process, we create facilities that resonate with the end users and stand the test of time.
Once your site has been chosen and we've conducted a thorough assessment of existing infrastructure to identify potential integration points, we progress to the pivotal stage of 3D rendering. Here, we craft a fully customised facility design that blends seamlessly with the specific footprint of your youth space. It's imperative to highlight that community engagement remains at the core of this phase, as it plays an important role in shaping a facility that perfectly aligns with the needs and desires of the local demographic.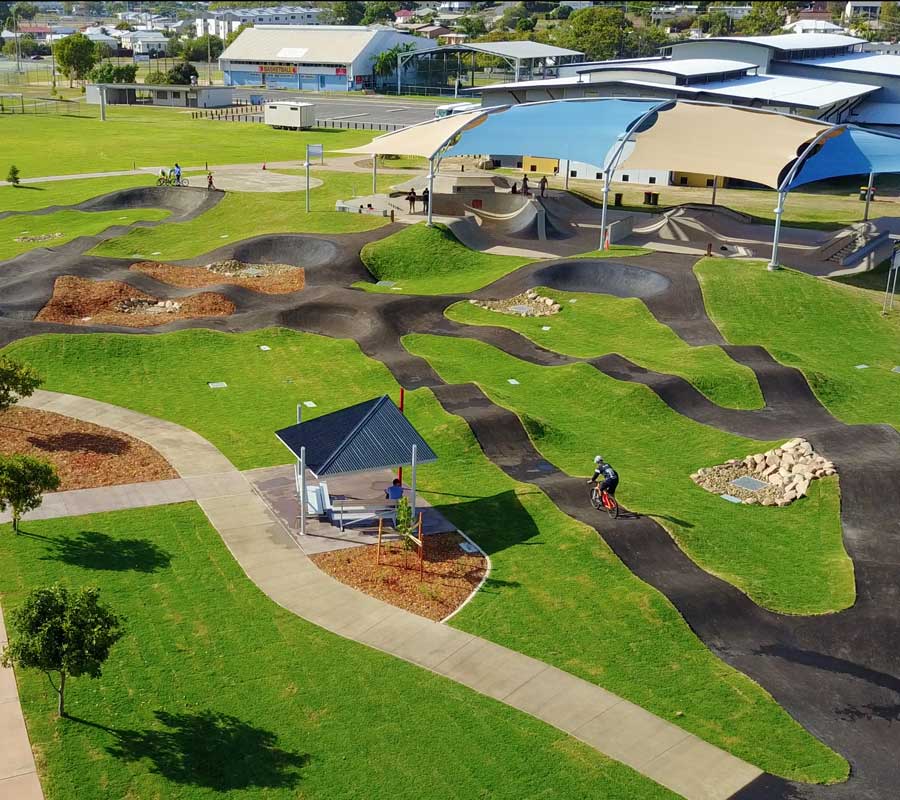 Our in-house team of civil engineers, landscape architects, and qualified construction and project professionals bring precision and excellence to every aspect of detailed design. From engineering design and stormwater drainage to electrical lighting phase services and landscape architectural finishing, we meticulously plan and execute all civil elements to meet your desired benchmarks. We aim to deliver an exceptional design that aligns with your budget and material needs.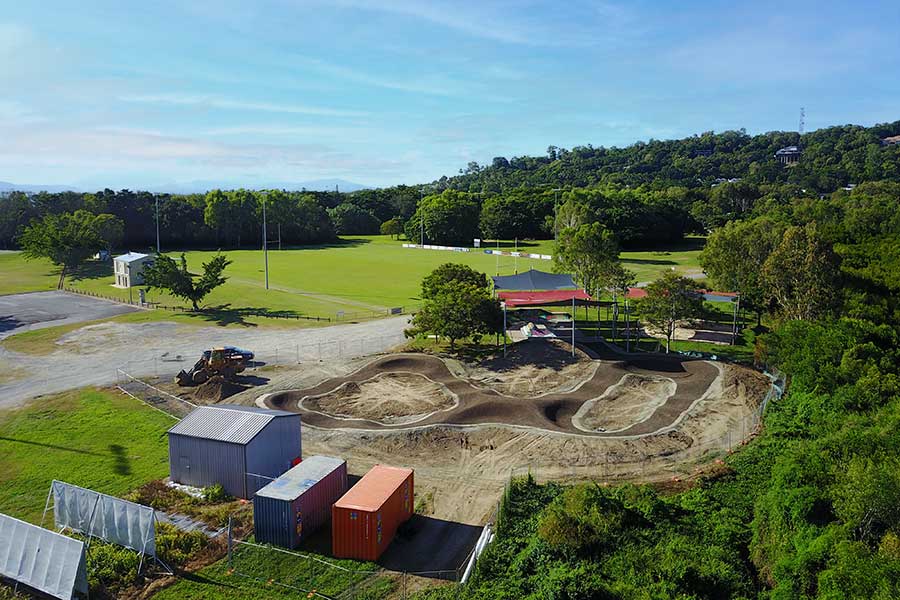 We prioritise delivering high-quality products within budget and schedule. Our Asphalt Pump Track projects benefit from careful project management and construction phase services from our on-site registered civil engineer and qualified project management staff. Constructed by our highly skilled team, we prioritise health and safety management, inspection test plans, and achieving desired soil compaction to ensure the delivery of a quality asset that exceeds expectations.
Unmatched Expertise and Quality
Why choose us to build your asphalt pump track?
When it comes to building your asphalt pump track, there is no better choice than World Trail. With our unmatched expertise and unwavering commitment to quality, we are the industry leaders in delivering exceptional pump track solutions. By choosing World Trail, you are partnering with a team of experts who will bring your vision to life, ensuring a pump track that exceeds your expectations in every way.
Our Successful Projects in Action
Explore the captivating construction process of our Asphalt Pump Tracks through a series of engaging videos. From initial groundwork to the final finishing touches, these videos provide an immersive glimpse into the meticulous planning, skilled craftsmanship, and unwavering dedication behind each project. Join us on this visual journey as we transform visions into reality, leaving a lasting impact on communities.
What Our Valued Clients Have to Say
These testimonials capture the trust, dedication, and outstanding outcomes that have defined our partnerships with these respected councils. Read on to discover the genuine savings in maintenance costs, reduction in risk, and the overwhelmingly positive response from the communities they serve.
Gladstone Regional Council engaged World Trail to bring Australia's largest asphalt pump track to Gladstone city. The world-class track perfectly complements other youth activity facilities within the Memorial Park complex and has proved a hit with the region's youngsters from the moment it opened. World Trail's professional delivery of the project, working enthusiastically with Council every step of the way from concept to finished product, has resulted in a fantastic recreational facility, which will serve the Gladstone Region community well for many years to come. Already, the pump track has proved to be a popular attraction for the city, drawing people from outside the region who are keen to see the largest facility of its kind in Australia. Having such a world-class facility is an outstanding boost for the region and the superb quality of the pump track design and construction is testimony to the outstanding service provided by World Trail.
Gladstone Regional Council
Cairns Regional Council partnered with World Trail in the development of a first of its kind asphalt pump track in Fuller Park, Edmonton. World Trail currently undertake all renewal and upgrades to Council's existing portfolio of BMX tracks and conversations with them on whole of life costs and risk managing led to the suggestion for this type of facility. World Trail's commitment to achieving the best outcomes for its client (Council) has resulted in a world-class piece of community infrastructure for the people of Edmonton and a model which Council intends to roll out across the region. The genuine savings in maintenance costs coupled with the reduction in risk from user modification and improved functionality are a testament to World Trail's vision and passion.